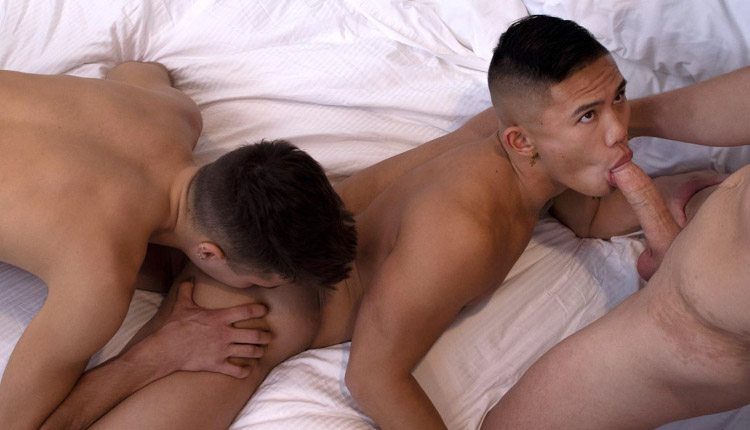 Evan Knox & Daniel drill Damien Cruz
Damien takes two in 'Sharing Is Caring' from Guys In Sweatpants.
Evan Knox and Daniel Evans made their debut as boyfriends recently, and here they share little stud Damien Cruz and his perfect ass. Both Evan and Daniel have nice cocks and are great fucks so Damien was in heaven. It ended in a bang as Daniel flooded Damien's insides with his warm load and the other loads all over his chest at the same time.