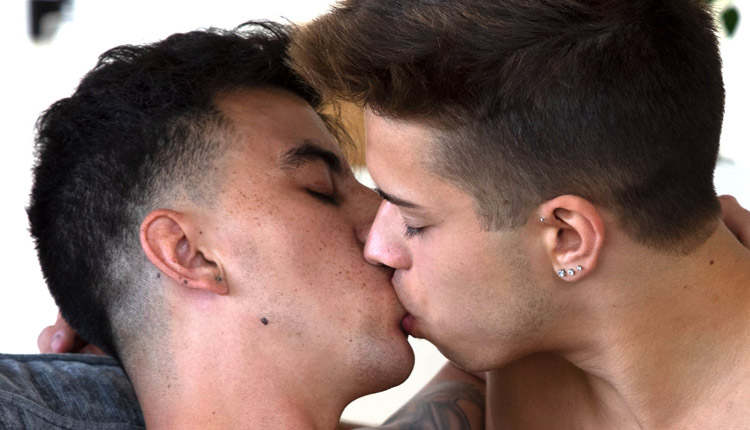 Josh Skywalker screws Evan Knox
Josh and Evan debut in 'Meet the New Boys' from Guys In Sweatpants.
Josh Skywalker is a muscular stud from SoCal and Evan Knox is a handsome vers boy from the midwest. Evan is a great bottom, and Josh pounds his ass until Evan was covered in both of their loads.