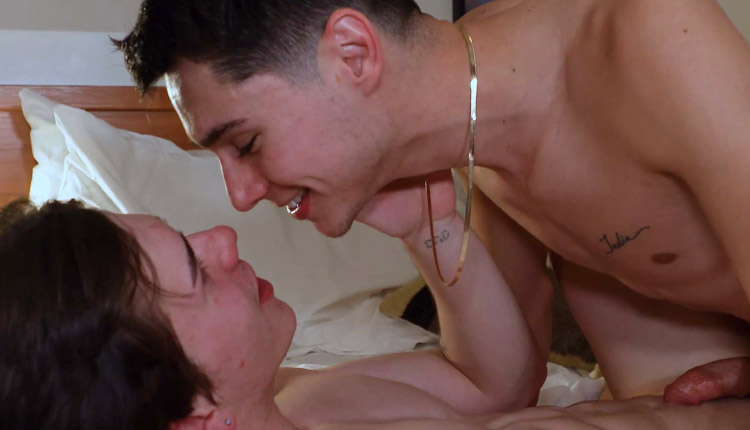 Leo Grand screws Eros
Leo tops Eros in 'Young Lust' from Guys In Sweatpants.
Leo Grand is back, and this time he's the one doing the fucking. Some cute selfies quickly turned into Eros giving Leo some throat on the couch, which led to Leo's face and cock buried deep in Eros' beautiful bubble butt. The pent-up sexual energy exploded, just like Leo did inside Eros' ass.