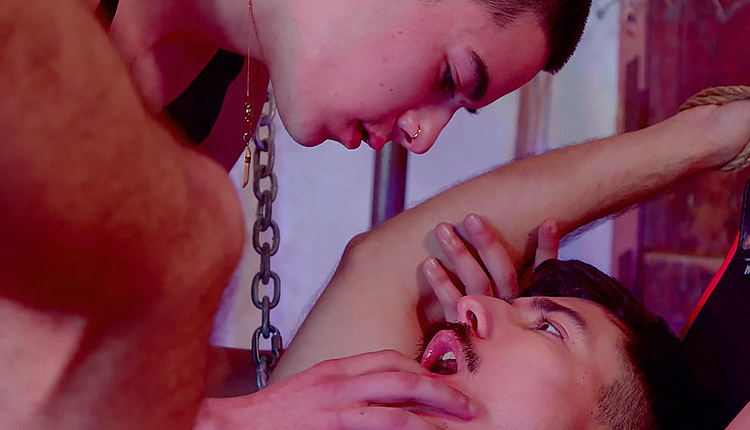 Ares Rey screws Axel Rubberax
Ares tops Axel in a kinky session from My Dirtiest Fantasy.
There's a glimpse of fear in the eyes of Axel Rubberax when he wakes up to Ares Rey's spanking, but the master is there to take care of the kidnapped boy. Ares opens Axel's hole with a good rimming, then it's time to give some meat to the boy in the mouth and ass.