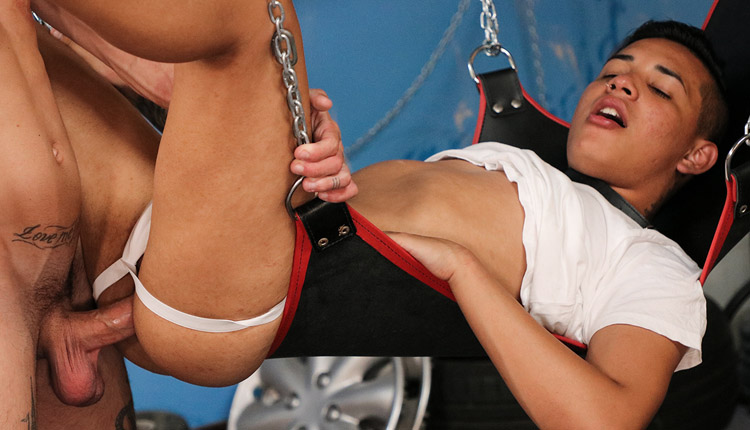 Enzo Lopez fucked by Izan Loren
Izan screws Enzo in a 'Young Bastard gets Fucked' scene from My Dirtiest Fantasy.
You could say that Enzo Lopez is just hanging around, waiting while gagged for someone to come in and use him. Izan Loren is soon rubbing the boy's body, then is on his knees rimming the boy's fuckhole, which is soon filled with toys before getting Izan's cock inside for a rough ride.