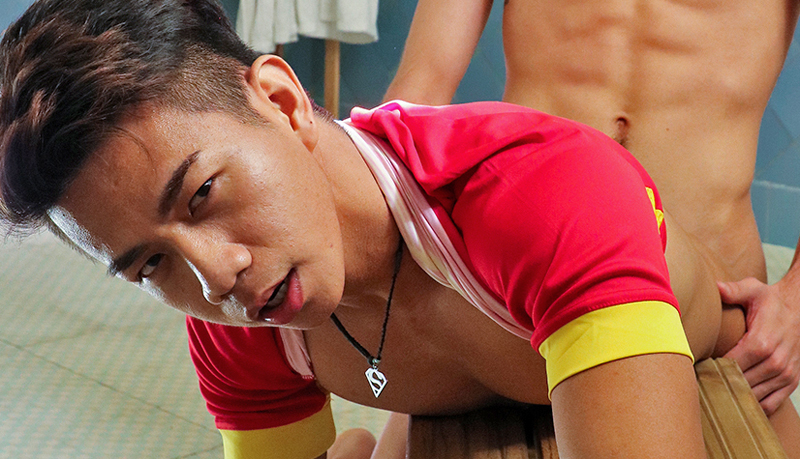 Erik Devil drills Jarred Bornet
Erik jabs Jarred in a 'Spunk Sports' scene from My Dirtiest Fantasy.
With Jarred Bornet's training over, it's shower time, but moments later Erik Devil comes in and he has other plans. After some groping they're both rock-hard and Jarred falls to his knees to give Erik the pleasure he needs. With a rough fuck and some milking at the end, Jarred's football fantasy has come true.
My Dirtiest Fantasy model page: Jarred Bornet
My Dirtiest Fantasy model page: Erik Devil