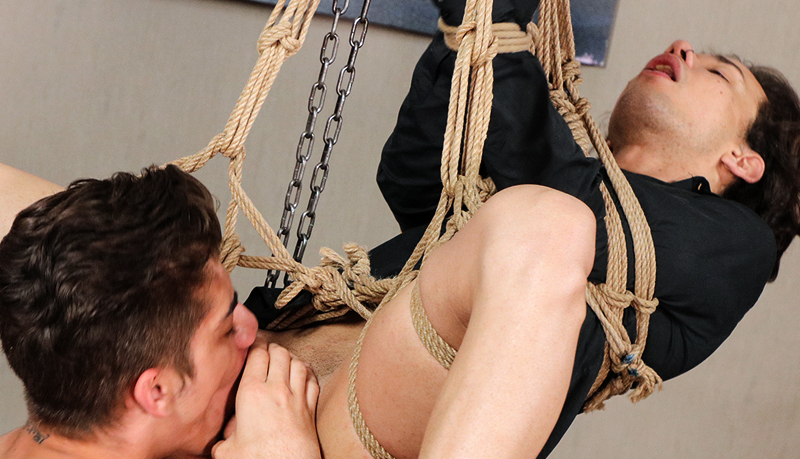 Erik Devil drills Sergio Jobbel
Sergio's hoisted and humped in a 'Suit Addicted Whores' scene from My Dirtiest Fantasy.
Sergio Jobbel is in the room waiting for a master, and Erik Devil joins him. With the boy gagged, Erik pulls out Sergio's dick and gives the boy some unexpected pleasure. Soon Sergio is tied up and getting his ass whipped, then rimmed, and Erik some toys to prepare the hole. Erik makes Sergio suck his cock before moving around to give the boy a very hard fuck. Finally, Erik ties the boy and suspends him from the ceiling for one last rim and fuck.