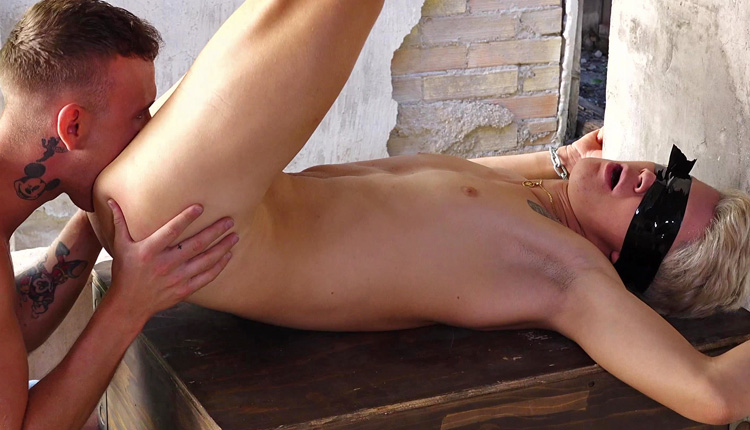 Galiel Swan screwed by Scott Miller
Scott binds and bangs Galiel in a session from My Dirtiest Fantasy.
Galiel Swan is swiftly tied blindfolded and tied down, ready for his master. Soon he'll be sucking Scott Miller's cock and getting fucked raw while his poor dicklet is being strained in a chastity cage.