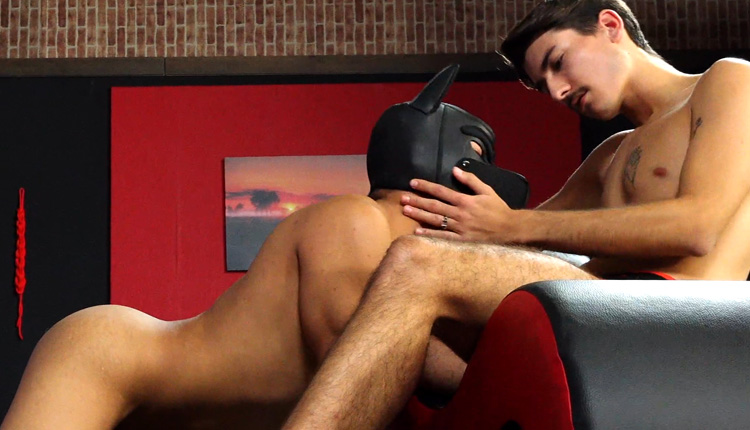 Pierre Rubberax fucks Jarred Bornet
Pierre pokes Jarred in 'Jarred Becomes Pierre's Pup' from My Dirtiest Fantasy.
Jarred is in Pierre's hands, converted to his pup, with mittens, chastity and of course his hood, and what better way to put a slobbery dog's tongue to work than having the boy suck him off? Pierre will have one hell of a time with this pup, and he'll get his reward quite soon.