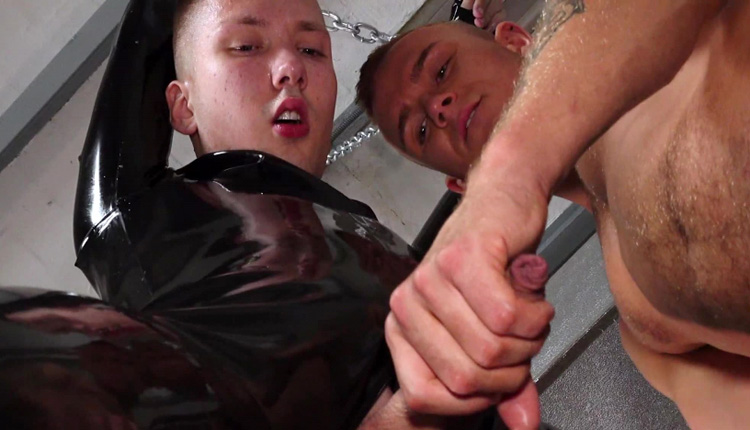 Scott Miller screws Sparkle
Sparkle's abused in the 2-part 'Rubber Sub Abused' from My Dirtiest Fantasy.
With Sparkle geared up in rubber, facemask on and handcuffed to a chair, Master Scott Miller has the boy just as he wants him. Scott pulls out his cock and pisses all over the boy before fucking his ass. In part 2, Sparkle's hands are tied to the ceiling and he's in the perfect position for the fuck machine to be placed behind him to wreck his hole.
My Dirtiest Fantasy model page: Sparkle