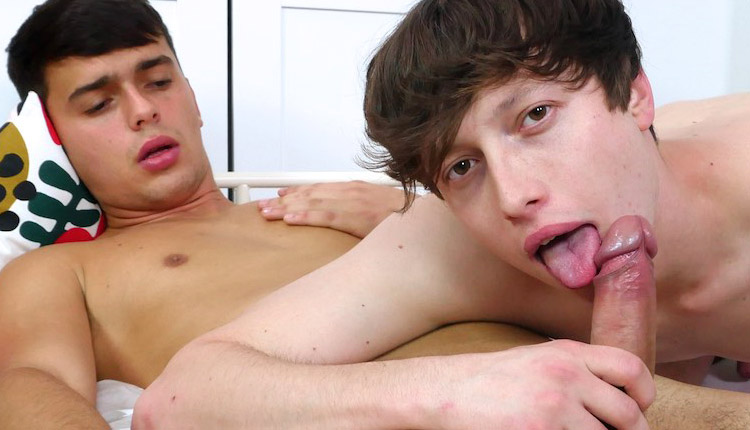 Calvin Steel screws Lenny Yankee
Calvin tops Lenny in 'Penniless Customer Pumped With Cum' from Spritzz.
Pizza delivery boy Calvin Steel (Finn Harper) seems surprised when Lenny Yankee (Luky Kolac) offers to pay him with cock and ass. Soon Lenny is sucking the boy's dick, his own boner then being slurped in return. Then Lenny's ready to pay out the ass, his pale rump up for Calvin to stuff with his hot raw sausage, fucking his customer from behind and pumping his fresh cum load deep inside the boy.