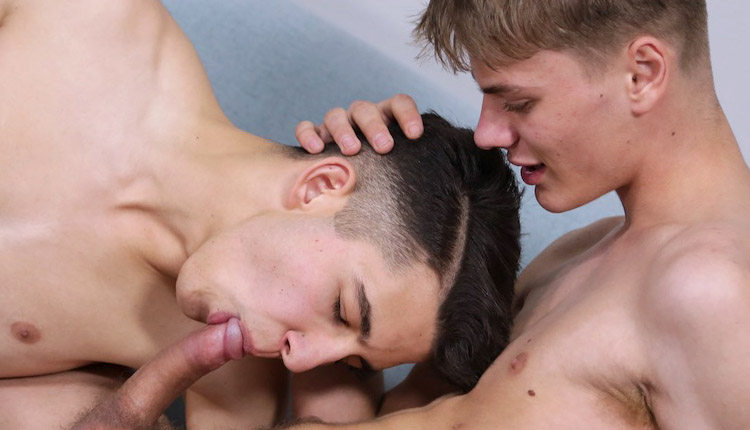 Curtis Fitch fucks Kieran Tooby
Curtis tops Kieran in 'No Chance To Get Off' from Spritzz.
Young student Kieran Tooby (Kieran Karlsson) loves to massage his hard stiffy like ever other twink. But living with three other guys means a lot of trouble, because there is no privacy. Luckily he knows Curtis Fitch (Casper Randall), a sexy dark-haired young man who has his own place, and Curtis is always happy to help Kieran get out by fucking the blond boy's tight ass with his hard raw cock.