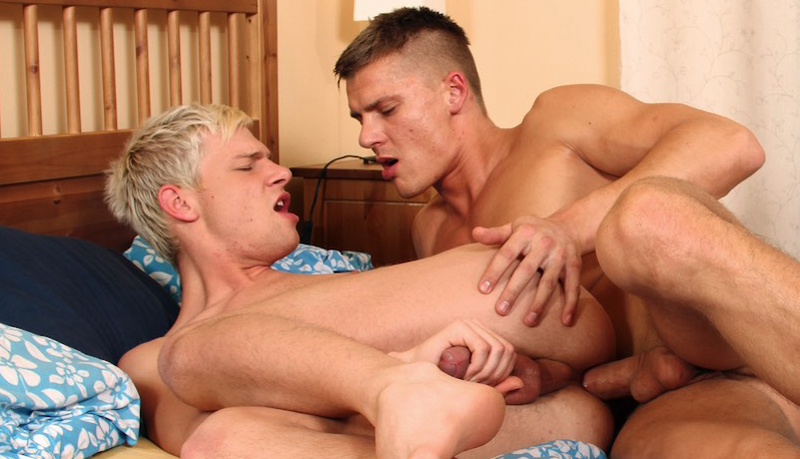 Damian Dickey drills Nick Nelson
Damian nails Nick in 'Jock top bareback booty call' from Spritzz.
Damian Dickey calls cute little blond Nick Nelson and he's quickly being invited over. The cock slurping and hand action becomes hotter by the minute, until Damian uses his tongue to bathe the boy's hole, soon sliding his bare cock deep into his friend.