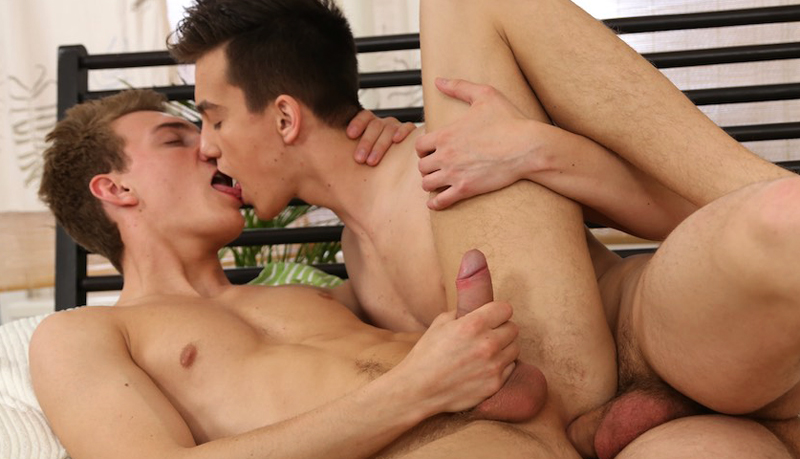 Edward Fox fucks Ryan Torres
Edward rams Ryan in 'Camping Ends With A Bareback Bang' from Spritzz.
Edward Fox doesn't want their camping weekend to end, but when Ryan gets his boyfriend home they can have a proper bareback fuck in the bedroom. It's the best way to end the weekend, holes twitching while tongues lap at puckers, and Edward's bareback cock sliding deep into Ryan's tight little hole for a fucking that has both their boners erupting hot spooge.