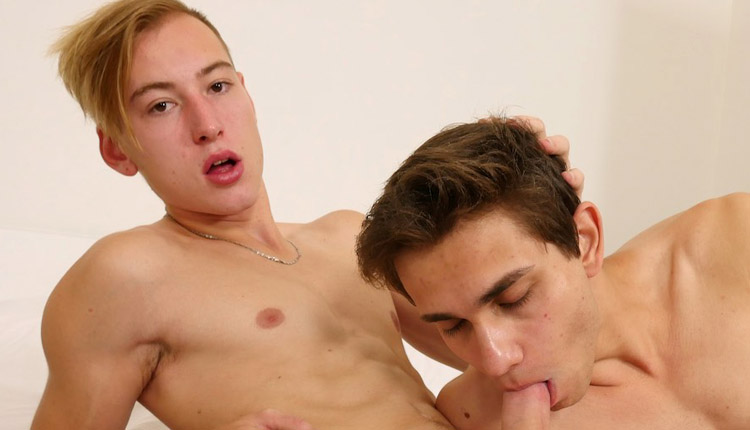 Lior Hod humps Casper Ivarsson
Lior tops Casper in 'Raw cock for his gay friend' from Spritzz.
Lior Hod catches Casper Ivarsson alone and surprises him with the offer of his long boner. Casper could never turn down such an offer, and with Lior's precum on his tongue his own rigid meat is out, the friends moving to the bedroom where Lior can suck him in return and slide that raw fuckstick right into his tight little hole.