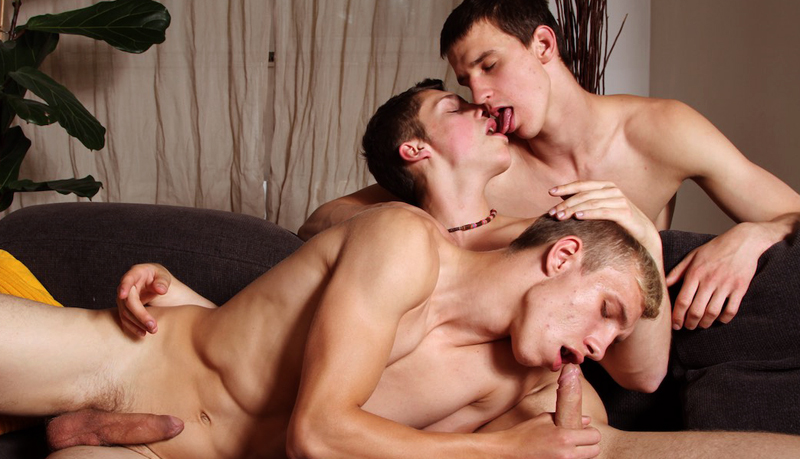 Lukas Pribil, Jeffrey Foster & Benjamin Dunn
Lukas and Jeffrey get fucked in 'Cum-Spewing Boys Share Three Dicks' from Spritzz.
Benjamin Dunn is a handsome boy with a lot of cock to share, but he doesn't have to try hard to get his friends Lukas Pribil and Jeffrey Foster (Sven Laarson) to share their boners and butt holes with him. The guys move from the bathroom to a full-on bareback threesome on the couch. Blond boy Jeffrey is a little greedy with a dick in his mouth and another up his hole, but soon Lukas is moving from topping to bottoming as he slides his pucker down on Benjamin's boner.