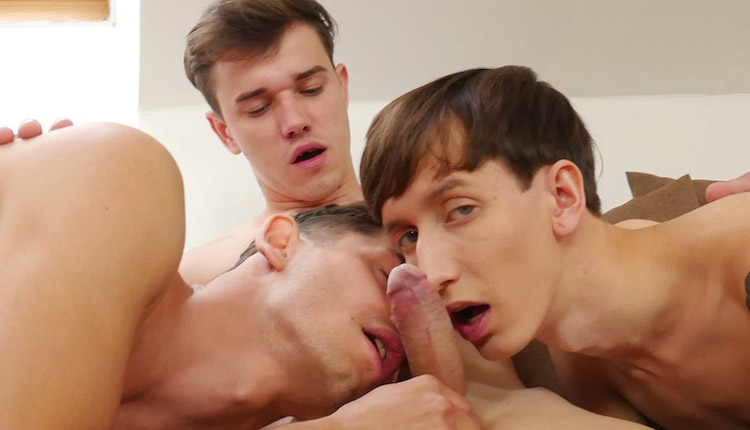 Vitali Kutcher & Lior Hod hump Gregor Gilead
Gregor's tag-fucked in 'Taking Two Big Raw Dicks' from Spritzz.
Gregor Gilead has a craving, and he knows his horny teen friends Vitali Kutcher and Lior Hod can satisfy it with their stiff young cocks. The feast of sucking is just the start of the fun for this greedy slut, soon enough he's getting both those delicious dicks up his snug little hole. With three splashes of hot cum showering his smooth body, Gregor is satisfied.