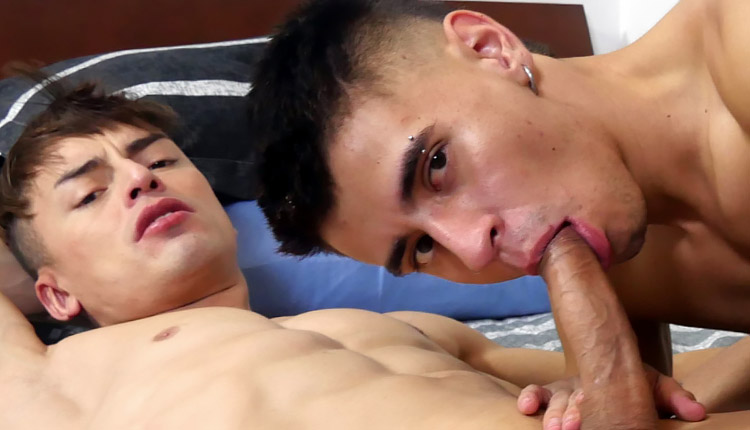 Angel Santi blows Jack Allen
Jack gets a happy ending in a massage session from BadPuppy.
When Jack Allen mentions that he's a little sore from his afternoon workout, Angel Santi offers a massage. Angel gets Jack face-down on the bed, focusing on his ass. Unable to resist, Santi begins rimming Jack's ass before he flips him over and turns his attention to Jack's cock, serving up a very happy oral ending.