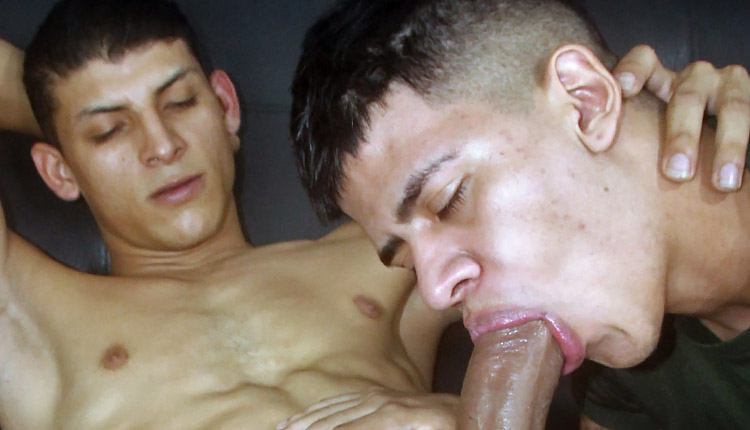 Pablo Joven blows Ricardo Grande
Pablo sucks Ricardo in a scene from BadPuppy.
Ricardo Grande watches as Pablo Joven unbuttons his pants and frees his cock. Pablo works his mouth-magic on Ricardo's dick, running his tongue up and down Ricardo's shaft before taking it deep into his throat. As the intense pleasure builds, Ricardo cums hard, blowing his creamy load deep into Pablo's mouth.