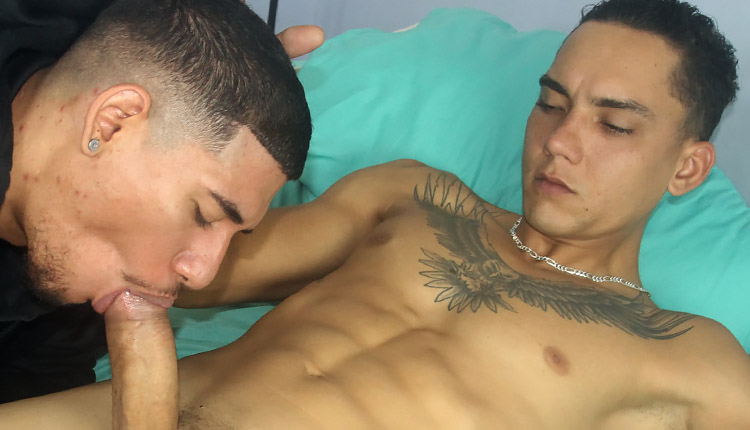 Kayser Magnum fucks Yordan Eloy
Kayser tops Yordan in a hardcore session from BadPuppy.
Kayser Magnum and Yordan Eloy are stroking their cocks, then Yordan bends over and begins sucking Kayser's cock. He strips and bends over so Kayser can drive his cock straight up the willing ass and fuck the daylights out of him. After a brief blowjob pause, Kayser continues his intense ass-fucking until he pulls out and dumps a load of creamy jizz over Yordan's face.