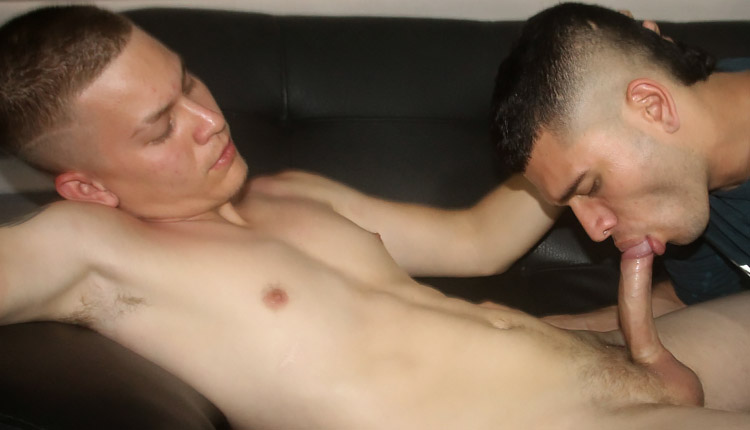 Diego Rios blows Camilo Bello
Diego sucks Diego in a BadPuppy installment from Colombia.
Camilo Bello is leaning against the wall as Diego Rios pulls down his jeans, drops to his knees, and swallows Camilo's dick. Camilo strips and lies on the sofa so Diego can lick his ass. Diego continues blowing and jacking Camilo's dick until jizz goes flying all over Diego's face and mouth. The cum continues flowing down Camilo's cock and Diego slurps up the remaining jizz.