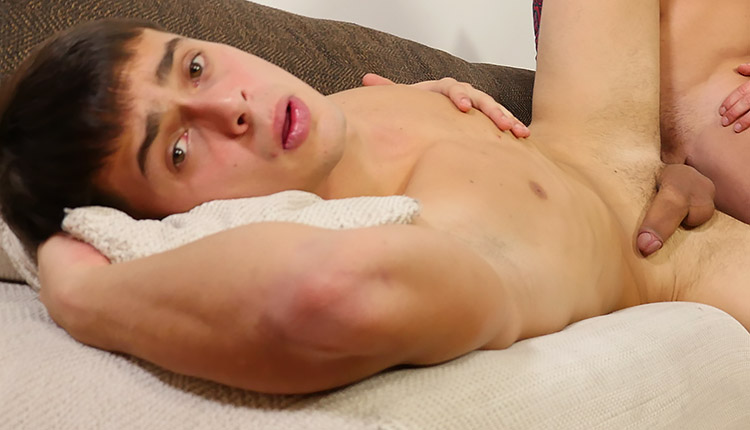 Florian Mraz fucks Finn Harper
Florian tops Finn in a hardcore session from BadPuppy.
Florian Mraz and Finn Harper begin kissing while their hands eagerly grope at each other. Finn unzips his pants and Florian starts sucking Finn's thick cock. Oral stimulation complete, Finn mounts Florian's cock and slides right down. Finn ultimately winds up on his back, legs in the air and as Florian hits just the right spot Finn's dick erupts in a thick load of creamy jizz.