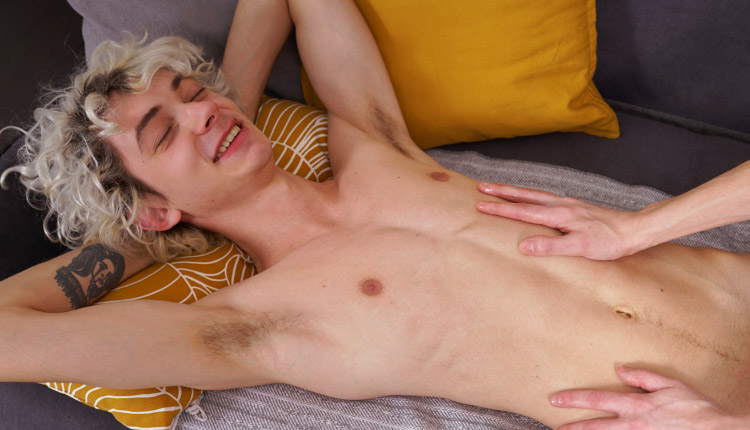 Jason Moon rubs Elio Pjatteryd
Elio gets rubbed down and jacked off in a massage session from BadPuppy.
Elio Pjatteryd gets a massage from Jason Moon, who massages Elio's plump cheeks as he slips his thumbs down into Elio's crack. Elio moans in pleasure. Jason then has Elio roll over on his back, and grabs hold of Elio's sausage with one hand, working the foreskin up and down. Jason adds more oil, and uses both hands to start jacking Elio closer and closer to climax.