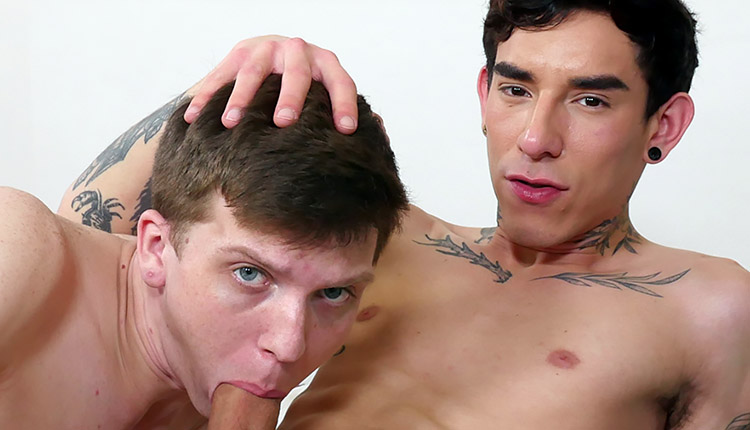 Josh Cavalin fucks Roman Capellini
Josh tops Roman in a hardcore session from BadPuppy.
Josh Cavalin and Roman Capellini are taking a nap when Roman wakes, grabs a dildo, and slowly shoves it up his tunnel. When he realizes that Josh is awake and watching, he's a little startled but Josh helps his partner reinsert the toy. Josh starts sucking on Roman's sausage, then decides he has something better to fuck with. He gives Roman a tongue-fucking, then points his missile at Roman's target and plunges in.