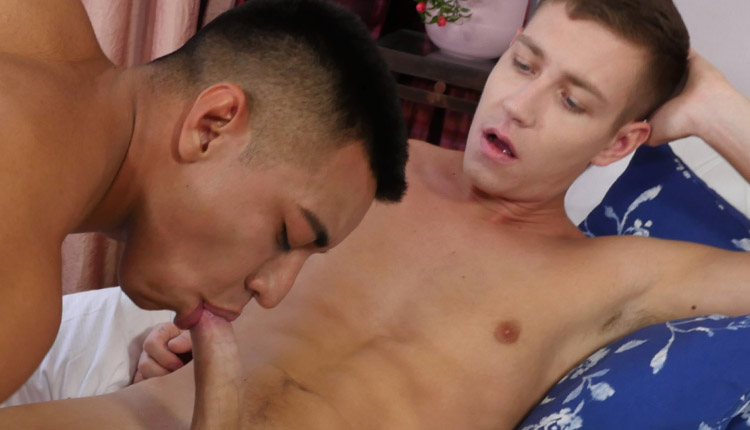 Karl Stevens screws Axel Brown
Karl tops Axel in a hardcore session from BadPuppy.
Axel Brown drops by for a little one-on-one with Karl Stevens. First, Karl leans back and Axel finds his way down to Karl's crotch and swallows every inch of cock. They switch positions, as Karl orally stimulates Axel's cock, then pushes his dick into Axel's hole, pumping hard and fast. Axel gets onto all fours and Karl continues the fuck-fest. Finally, Alex flips onto his back while Karl continues pounding until Axel coats himself in a thick load.