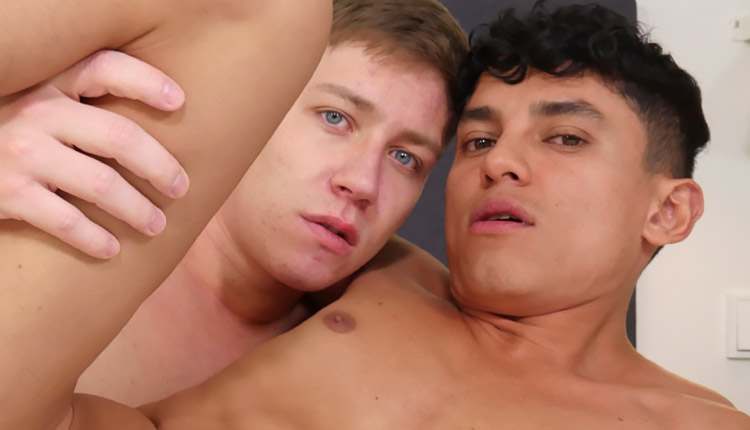 Karl Stevens screws Joaquin Santana
Karl tops Joaquin in a hardcore session from BadPuppy.
Joaquin Santana is enjoying his book when Karl Stevens comes in and things heat up. Joaquin gives Karl a blowjob, and Karl grabs Joaquin's cock and strokes it. Joaquin rolls over and spreads his legs so Karl can fill his ass with cock. Karl thrusts deeper with each stroke, then Joaquin mounts Karl's cock and starts bouncing. Joaquin finishes on his back with Karl is pounding his ass until he blows a load.