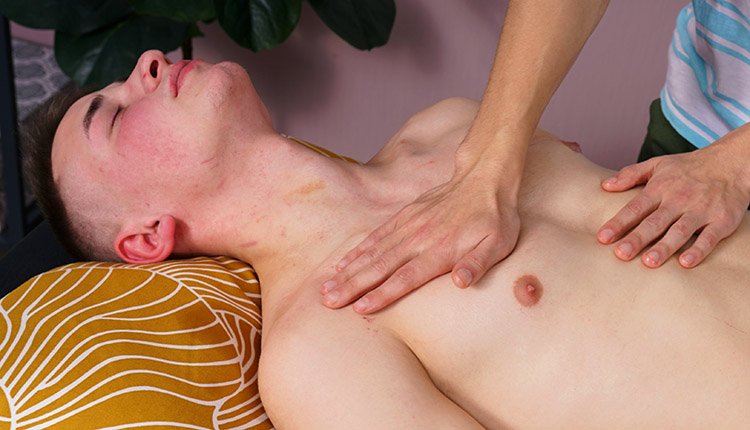 Leo Animo rubs John Corn
John gets a happy ending in a massage episode from BadPuppy.
John Corn heard that Leo Animo gave a good rub-down and he's ready for some relief. Leo helps John out of his underwear before picking up the oil and working his way down John's back. By the time John rolls over on the bed, his cock is at full mast. Leo can't resist and he grabs it, while massaging John's balls with his other hand. Leo starts jacking it, slow at first but faster when John's ready to blow.