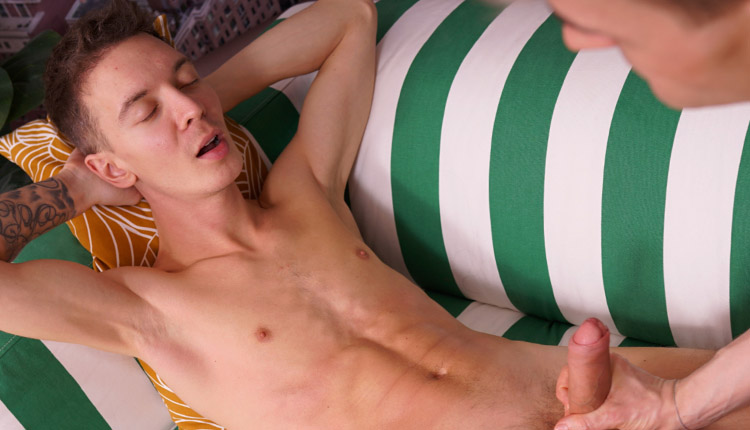 Lewis Konnor rubs Christian Hermes
Christian gets a happy ending in a massage session from BadPuppy.
Christian Hermes is pleased when Lewis Konnor shows up to give him a massage. He quickly strips down and Lewis begins rubbing his back and shoulders, then moves to focus on Christian's ass, slowly teasing his hole. Christian's cock begins showing signs of life and Lewis grabs it, slowly stroking it while oiling up Christian's hole. Lewis begins pumping Christian's cock faster until he he blows a thick load of jizz.