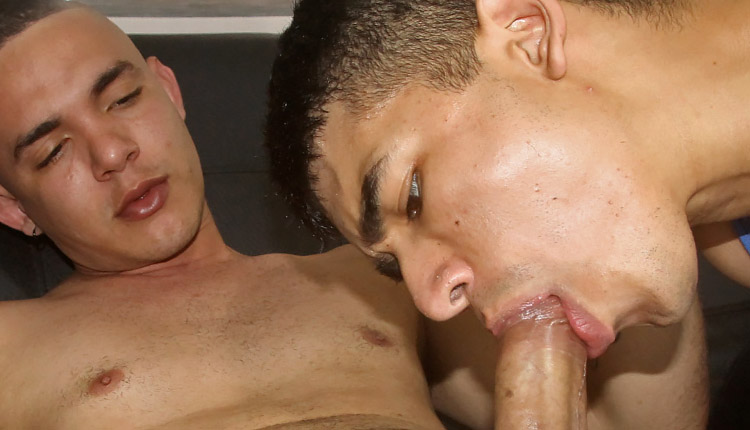 Melkis Paulo blows Alvin Rene
Melkis sucks off Alvin in a BadPuppy scene.
Alvin Rene is on the sofa stroking his cock when Melkis Paulo walks in, offering to service Alvin properly. Alvin face-fucks Melkis, who then drops to his knees and begins deep-throating Alvin's cock. Alvin enjoys the attention being lavished on his dick, until with a deep moan he blows a thick load into Melkis' mouth.