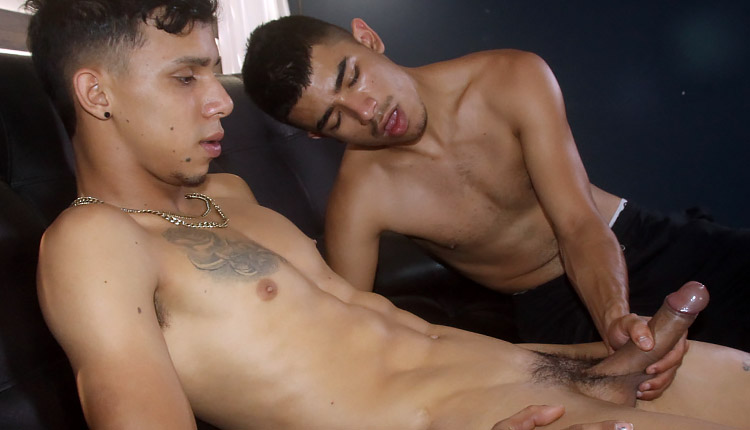 Melkis Paulo blows Vincent Real
Melkis sucks Vincent in a session from BadPuppy.
As BadPuppy continues its adventures in Colombia, Vincent Real returns and Melkis Paulo is happy to be the stress reliever for him. The action begins and quickly evolves to Melkis on his knees, deep-throating Vincent's big manhood. After a move to the sofa, Melkis continues swallow-sucking until he's rewarded with Vincent's creamy load.