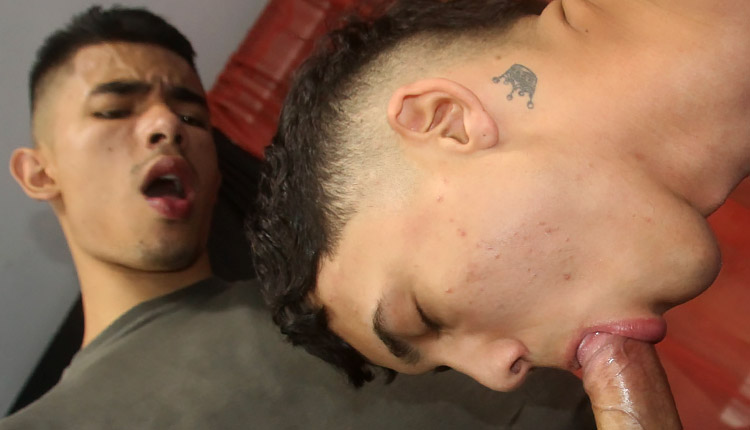 Melkis Paulo pokes Issac Ortega
Melkis tops Issac in a BadPuppy release from Colombia.
Melkis Paulo pulls his pants down and offers his dick to Issac Ortega, who begins servicing it. Issac bends over and Melkis pushes his cock in, fucking hard as Issac pushes back against him. Issac lays on the bed and Melkis drives his cock back in, and the ass-pounding resumes until Melkis pulls out and dumps a juicy load all over Issac, who then squirts all over himself.