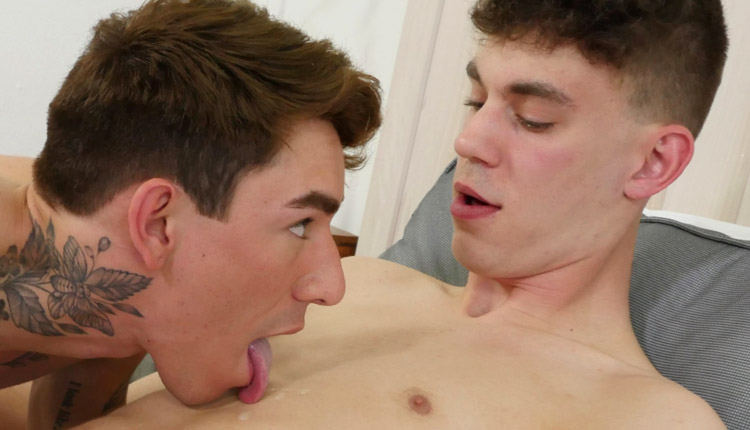 Roman Capellini blows Tom Connor
Tom gets rubbed down and sucked off in a massage session from BadPuppy.
Tom Connor is in need of some relief and Roman Capellini is ready to provide. Roman grabs some massage oil and works it into Tom's muscles before his hands slide down to remove Tom's underwear. Roman makes Tom roll over, revealing a rock-hard cock in need of relief. Roman goes down on Tom, then pours oil on Tom's cock and deftly jacks it harder and faster until it erupts in a creamy white release.