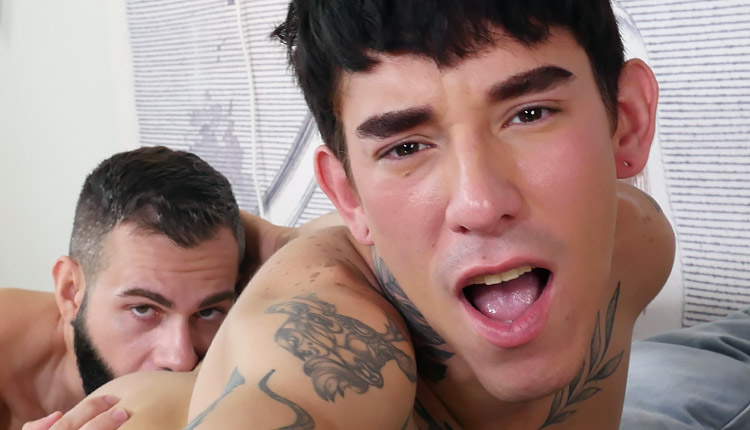 Roman Capellini fucked by Wolf Rayet
Wolf tops Roman in a hardcore session from BadPuppy.
After a morning cup of coffee, Roman Capellini Roman drops to his knees and swallows Wolf Rayet's cock, then Wolf blows Roman in return. Roman turns and kneels on the sofa, offering his ass, and Wolf drives his tongue deep into the hole, priming it for cock. Wolf pushes into Roman's ass and starts pounding away, then sits down and Roman climbs on for a ride as Wolf is power-fucking from below. Finally, Roman lays back and the fuck session resumes until he blows a thick load.