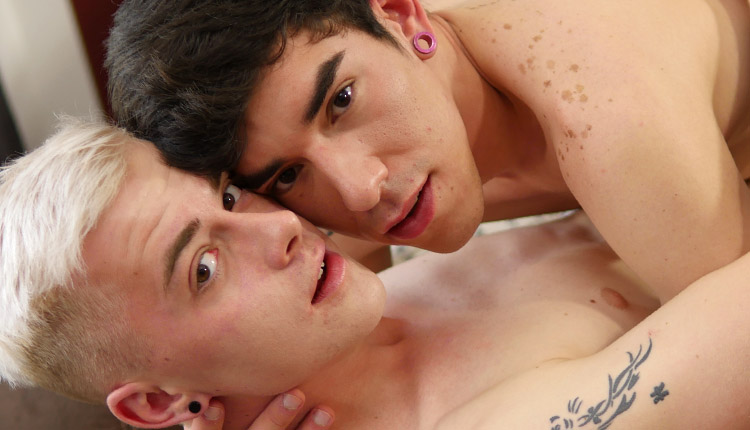 Roman Capellini humps Jamie Kelvin
Roman rams Jamie in a hardcore session from BadPuppy.
Roman Capellini and Jamie Kelvin begin kissing, then Roman gives Jamie a proper blowjob. Roman pivots Jamie onto his back, ass in the air, and pushes his tongue into Jamie's ass, priming it for his cock. Roman lays down, pushes his cock all the way in, and begins slowly pumping. Jamie switches things up when he climbs on top of Roman and begins working his ass on Roman's fat cock.