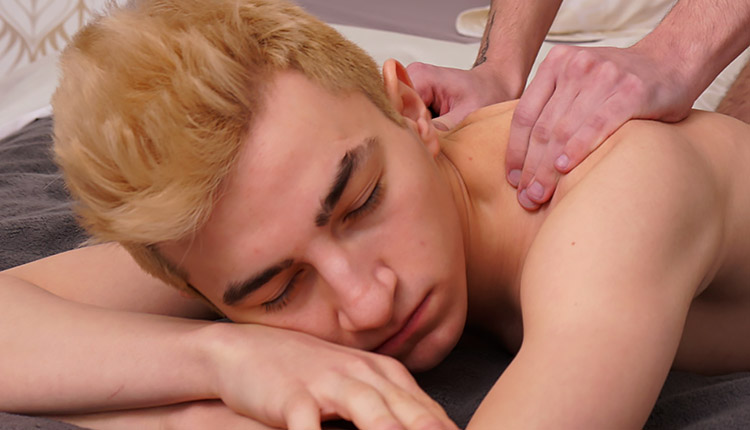 Tim Smith jacks Alpan Stone
Alpan gets a happy ending in a massage session from BadPuppy.
Tim Smith and Alpan Stone kiss and strip down to their underwear. Alpan lays on the bed and Tim begins massaging his neck and shoulders. His hands glide down Alpan's back, working his way to his ass. He spies Alpan's cock twitching, so he grabs it while his other hand works Alpan's ass. Alpan rolls over, allowing Tim to focus solely on his dick. After he licks and slowly swallows it, Tim applies some oil and strokes Alpan's cock until he starts squirting.