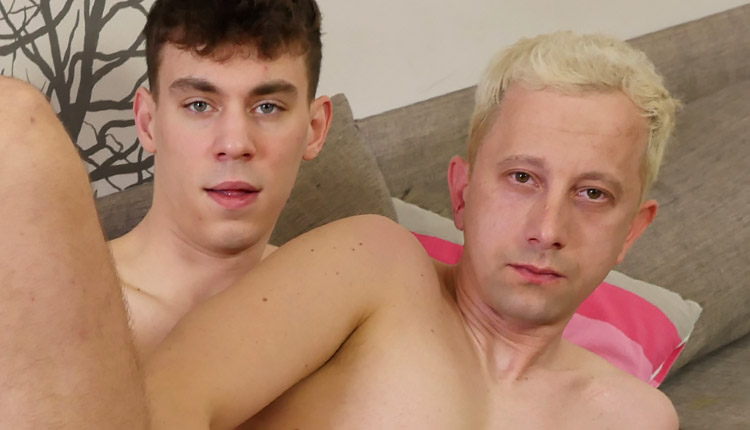 Tom Connor tops Tom Bacan
Tom screws Tom (or vice-versa) in a hardcore session from BadPuppy.
Tom Bacan is looking to warm up and Tom Connor comes in ready to play. Jacking leads to blowjobs and blowjobs lead to Connor sliding in behind and the ass-pounding begins. It's not long before Bacan climbs on top and begins riding, then rolls over on his back as Connor plows his dick back inside. The fucking intensifies until Connor pulls out and blows his load.