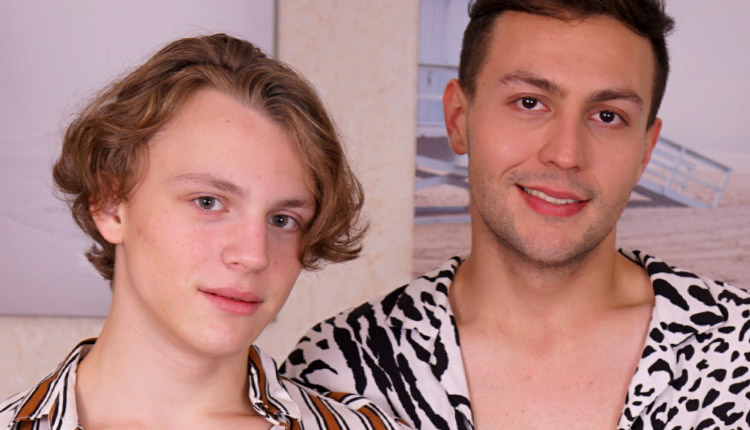 Tom Heart jacks Alex Vens
Tom gives Alex some relief in a BadPuppy release.
After a stressful day, Alex Vens gets some relief from Tom Heart. The two begin kissing as Tom's hand grabs the growing bulge in Alex's pants. He pulls Alex's underwear off, then stands and pulls off his own. Alex lays down and Tom strokes both of their cocks before slipping down to service Alex with his experienced mouth. Finally, he takes Alex's cock in hand again, stroking it hard until it spews a creamy load.