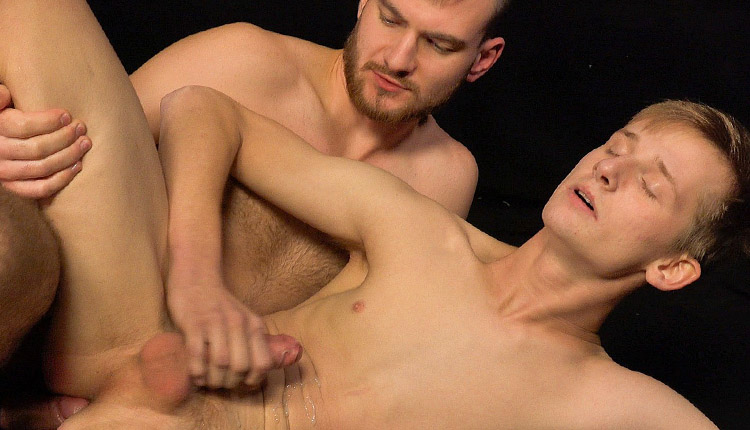 Abraham Kohn drilled by Denis Pletak
Denis tops Abraham in a 'Duty Bound' session from Str8 Hell.
Abraham Kohn (Alex Law) is hooded and has his hands shackled. He is joined by his tormentor, Denis Pletak. Denis starts to whip that slim body and reaches into Abraham's underwear to grope the cock and balls. He releases the wrists and pushes Abraham onto his knees, then a finger is shoved deep into that asshole. Denis wants more and soon his cock is pounding the eager hole.