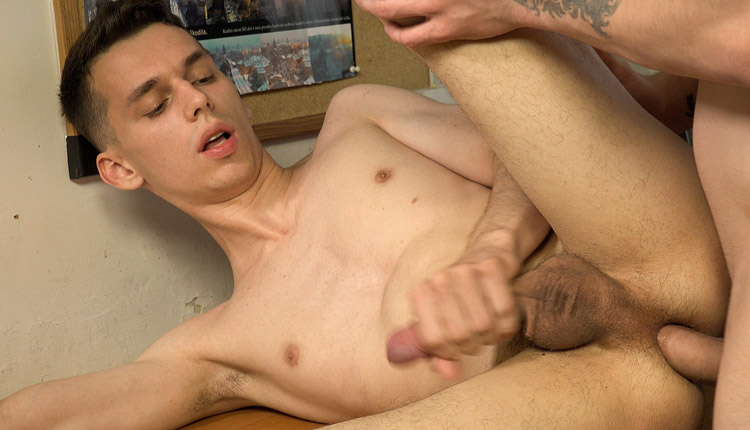 Karel Polak pokes Ilja Krutov
Ilja gets probed in an 'Airport Security' session from Str8Hell.
Karel Polak is in charge of security and brings Ilja Krutov into his office. Ilja wants to leave, and promises to do anything as long as there is no police involvement. Karel gets naked and Ilja takes his dick in his mouth. Next, Ilja is moved to kneel on a chair and he feels Karel's cock pushing into his asshole. Karel grabs Ilja's hips and pounds his ass hard. Ilja then lays on the desk and wanks himself as Karel's cock fucks deep some more.