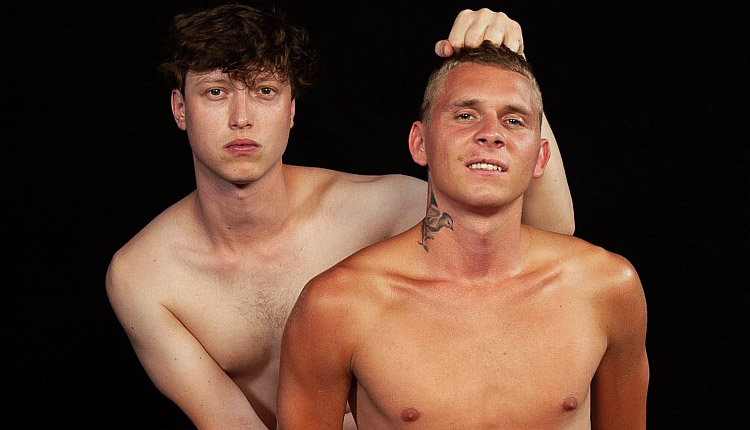 Luky Kolac fucks Milek Jastra
Milek's bound and boned by Luky in 'Duty Bound' from Str8 Hell.
Luky Kolac has Milek Jastra on a bench, encased in plastic wrap and blindfolded, gagged and shackled. Luky tears at the plastic to release Milek's cock, which he begins to suck. He moves up to Milek's mouth and shoves his cock into it. Needing more, Luky, rips off the plastic, turns Milek over, shoves his cock into Milek's ass and begins to fuck. Milek's ass cheeks are red from being spanked as he is fucked. Then Milek is turned over, and with that cock pounding his hole it doesn't take him long to shoot.