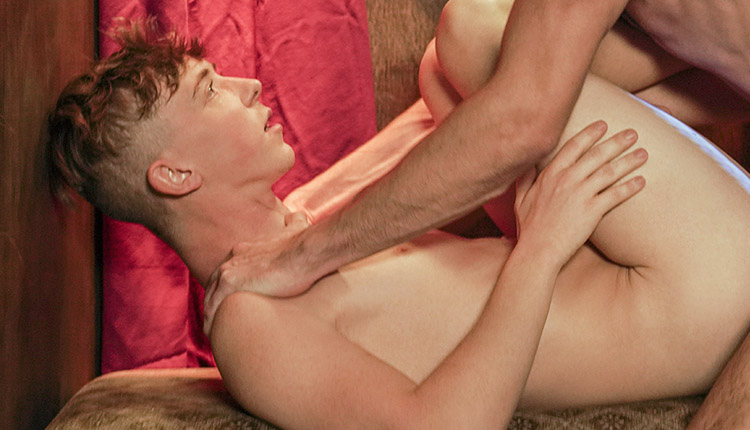 Andrew Powers screwed by Johnny B
Johnny tops Andrew in 'Quiet and Obedient' from Yes Father.
Catholic boy Andrew Powers enters the confession booth with Father Johnny B, ready to atone for his sins. When Johnny learns that Andrew has been having sex with his roommate, he decides to absolve him – but not before he's commanded to tend to the priest's hard cock.