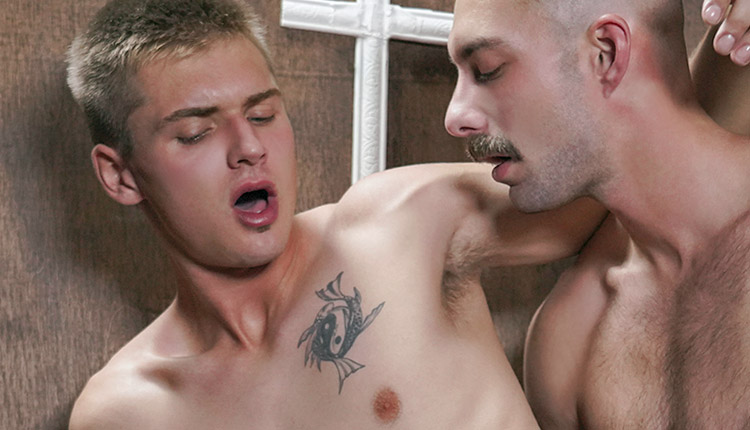 Ashton Silvers boned by Johnny B
Johnny tops Ashton in 'Full Circle Confession' from Yes Father.
Ashton Silvers confesses his sensual sins to an eager Johnny B. Ashton has been very sexual with his roommate, so Father Johnny offers himself to Ashton to quench the sinner's insatiable appetite for dick. Ashton can't help but suck Johnny's cock, and soon after get fucked in the confessional box.