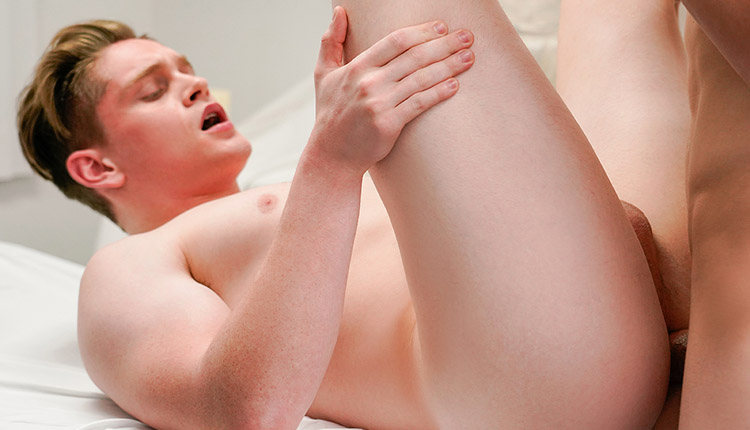 Brandon James bangs Jay Tee
Brandon tops Jay in 'Sinning On The Altar' from Yes Father.
Catholic boy Jay Tee lures his friend Brandon James into the sacred room and convinces him to have sex with him on the altar. Brandon is unsure at first but once he sees Jay's naked body, he gives into temptation and gleefully sins until they're both thoroughly satisfied.