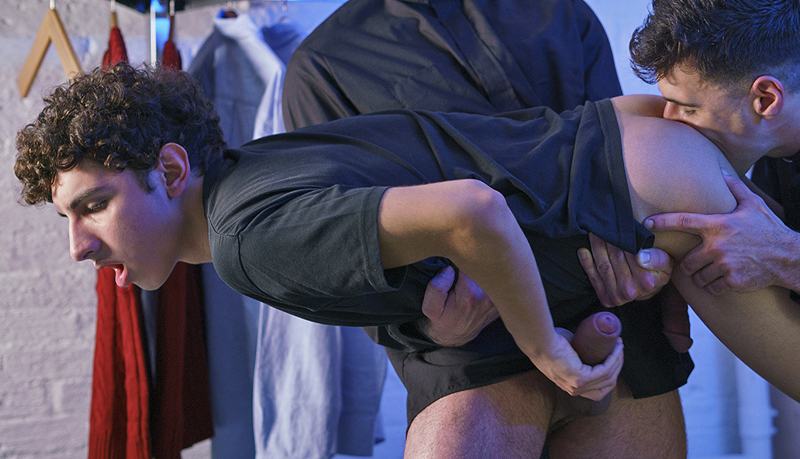 Carter Ford fucked by a pair of priests
Carter gets corrected in 'In The Dormitory' from Yes Father.
Time and time again, young Carter Ford has failed to get a hold of his sexual urges. Father Romeo (Romeo Davis) and Father Gallo take a hands-on approach to helping the boy, fucking his aching asshole while feeding him a mouthful of thick cock.