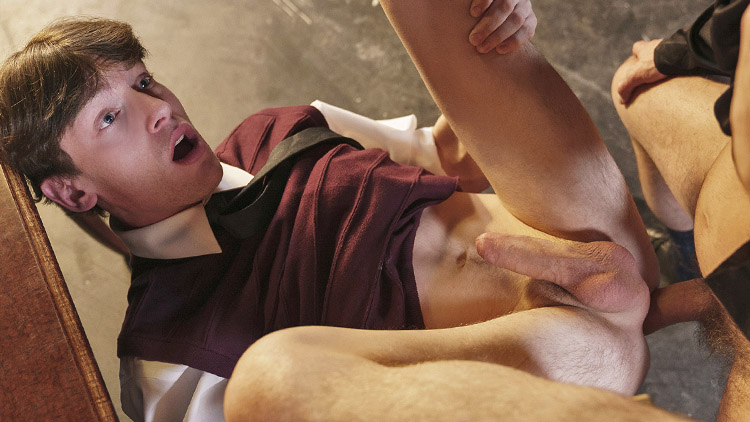 Edward Terrant drilled by Dale Kuda
Dale tops Edward in 'A Cleansing Confession' from Yes Father.
Little Edward Terrant is afraid to confess that he's had sexual relations with his girlfriend to Father Dale Kuda. After he reveals his secret, the understanding priest probes the boy's bubble butt and covers him in a creamy helping of milky jizz.