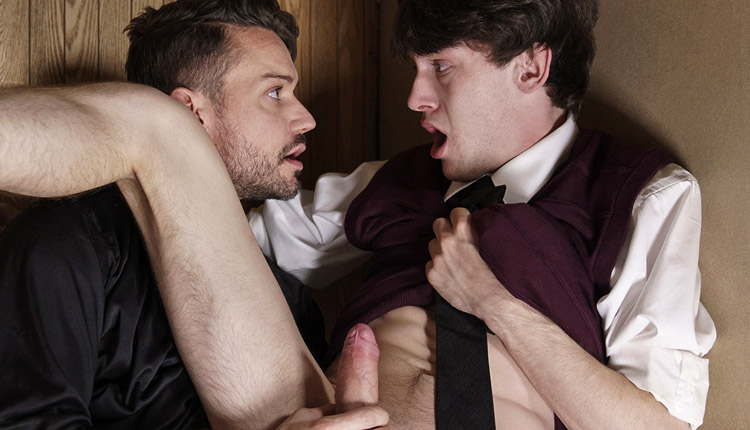 Edward Terrant topped by Dale Kuda
Dale drills Edward in 'There Are Other Ways' from Yes Father.
Pure Catholic boy Edward Terrant confesses to Father Dale Kuda that he's had intimate relations with his girlfriend, and things quickly take a sexual turn. The dirty-minded priest cleanses the boy's mind by digging his delicious dick deep in the boy's gut and shooting a gooey load.