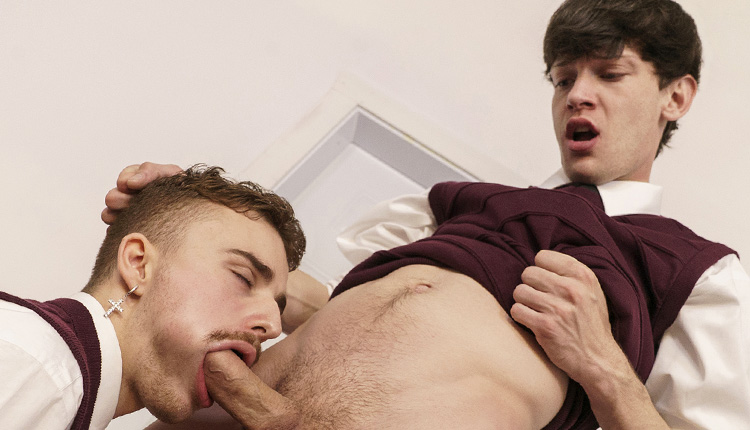 Edward Terrant tops Ryan Jacobs
Edward bangs Ryan in 'How To Please The Holy Priest' from Yes Father.
Sweet Edward Terrant and Ryan Jacobs can't keep their hands off each other as they try to navigate the holy grounds of St. Patrick's Catholic School. When they finally get a moment alone, the passion is hot as they caress each other's thick cocks and enjoy bareback anal pleasure that makes their toes curl.