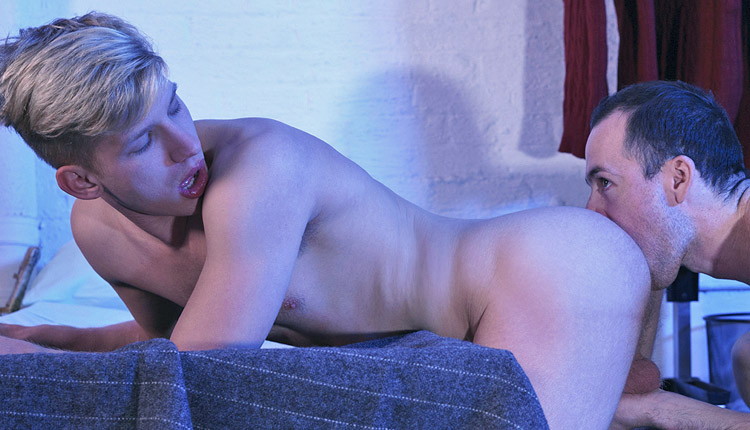 Jace Madden screwed by Father Fiore
Jace gets fucked by Father in 'Bedtime' from Yes Father.
Father Fiore has long waited for a private moment with young Jace Madden. He visits Jace in the dorms on the pretense of guiding him through his evening prayers. He leads the boy, touching him tenderly, then works his way down to Jace's crotch, licking and sucking. He can't wait to feel his tight asshole.