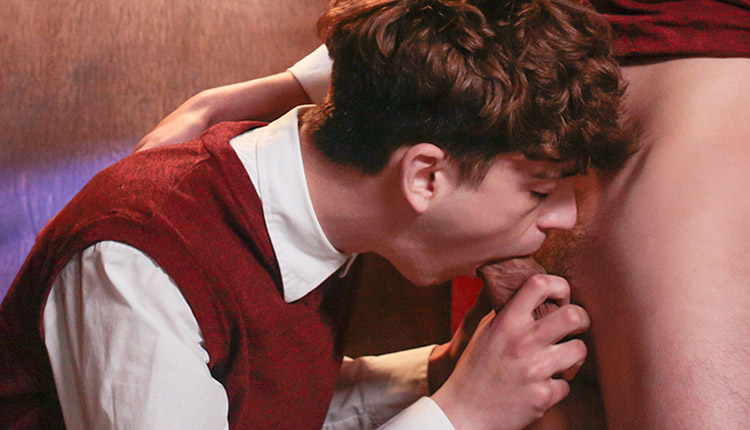 James Manson bangs Zayne Bright
James tops Zayne in 'Confession and Atonement' from Yes Father.
As the boys clean the confession room, James Manson admits to telling the priest about Zayne Bright's sexual encounters. Zayne is tired of his mate's goodie-goodie attitude, but is willing to let it go if he can suck James' dick. James accepts, unaware that a blowjob won't be enough.