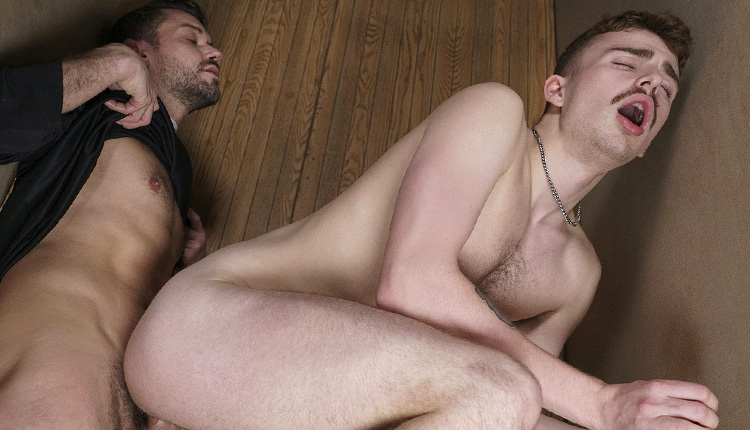 Ryan Jacobs drilled by Dale Kuda
Dale tops Ryan in 'Surrendering To Temptation' from Yes Father.
Sweet virgin Ryan Jacobs confesses to pervy priest Father Dale Kuda that he's been having impure homosexual thoughts. To make sure the boy doesn't become estranged from the church, Father Kuda pleases the cutie's tender cock and slides his boner into the boy's hungry ass.